Anne Rodgers
Registered
Formerly Managing Director of Starcom, a global media and communications agency, Anne turned to yoga and mindfulness to support her own mental health and to cope with the rigours of business. Anne was so taken with the benefits of mindfulness with her own wellbeing, she took a great leap of faith and changed her life's direction.
Founding Oasis Mindfulness, Anne now supports people to deal with the pressures of daily life through mindfulness based practices, meditation and yoga. Guiding her clients to replenish and regenerate the body-mind connection with emphasis on breath awareness and balancing the nervous system.

Anne teaches Hatha Yoga aligned with Donna Farhi principles at Prospect and Torrensville and delivers Mindful Movement classes at Woodville, and Meditation for the Mind and Body at Yoga Spirit Studios. She runs a monthly guilt free drop-in at the Box Factory for mindfulness meditation.

Anne is a Mindfulness Based Stress Reduction facilitator trained in the lineage of Jon Kabat-Zinn, the modern pioneer of mindfulness that is often used in clinical settings. She is also a facilitator with Mindfulness Works Australia and Smiling Mind, is a member of Meditation Association of Australia and is registered with Yoga Australia.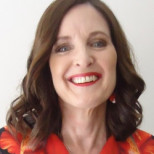 Adelaide