Antonia Fiteni
Registered
Antonia has been a school teacher for the last 20 years and is Founder of The Mindful Coach. She has been meditating for nearly 30 years and teaching meditation for 18 years. She delivers the MBSR Mindfulness Meditation program and has been formally teaching mindfulness courses for the last four years. She has delivered the MBSR course to many teachers and principals, as well as a wide cross section of people from various backgrounds. She is keen to see Mindfulness training for all teachers in New Zealand.

Her passion for mindfulness meditation was borne from a personal journey from a high stress working environment, wanting to move towards health, wellbeing and inner freedom.

She runs the Mindfulness-Based Stress Reduction (MBSR) course, online training courses as well as a private mindful coaching business, also online, supporting clients with mindfulness and life coaching.

She places a strong emphasis on supporting participants in developing their own mindfulness practice and delivers this with an engaging and encouraging style, coupled with her nearly 30 years of experience in her delivery.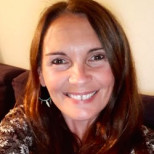 Whangarei
http://www.themindfulcoach.co.nz/