Timothea Goddard

BA, Dip Psych (ANZAP) Workplace Trainer, Cert V, Yoga Teacher (YA500H)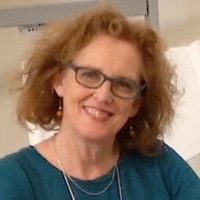 Timothea Goddard is recognised as a pioneer in bringing MBSR to Australia over the past 15 years being the first in Australia to complete the training and be accredited as an MBSR teacher through the Center for Mindfulness, UMass Medical Center, USA; she maintains strong professional links with the international community. Timothea has worked in private practice for 30 years as a psychotherapist, educator and workplace trainer, having trained in humanistic, psychodynamic and body-based psychotherapy as well as comprehensive training in MiCBT, and basic training in ACT, Breathworks, .B, and Mindful Schools. She is also a Level II graduate in Internal Family Systems. Recently she has been accredited as a yoga teacher with specialist training in Trauma Sensitive Yoga. Since 2007, she has been offering MBSR training and supervision for health professionals and others.
Timothea also works with organisations to design and implement sustainable and effective mindfulness based programs. She is a long time student of yoga, Aikido and meditation and practices in the Insight tradition. She is the Director of Openground – an Australia-wide network of clinicians and teachers offering MBSR and related programs. She is involved in ongoing research projects in co-operation with post-graduate students in Australian universities on the impact on the MBSR program on anxiety, depression, empathy and self compassion. She is a founding director of MTI. She is passionate about pedagogy – the art of teaching and learning - and brings great curiosity about this process to her teaching and training.
Eva Papadopoulo
Cert.Couns., Grad Dip. Psychotherapy, Mem., A.A.S.P. Member PACFA Register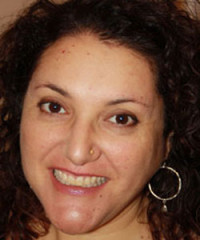 Eva is a psychotherapist and is in private practice in Sydney. She has been an MBSR teacher with Openground since 2004 and is a founding director of MTIA. She has also designed and teaches the Living with Compassion workshop. Eva trained in body-oriented, contemporary psychodynamic, developmental and relational orientations with the Somatic Institute of Australia in 2000 and trained with Openground and attended the Teacher Development Intensive offered by the CFM with Bob Stahl and Florence Meleo-Meyer in 2012. Eva has also had much experience in teaching mindfulness meditation as pain-management with cancer, HIV and AIDS and has worked in many organizations offering stress and anger management. Her interest in an integrated body-mind approach both personally and professionally has been deepened through many years of practice in insight meditation, yoga, Ortho-Bionomy, Body Mind Centering (BMC) and dance and theatre improvisation.
Dianne May
Member NZAC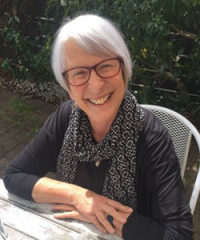 Dianne is recognized as a Senior Mindfulness Based Teacher in New Zealand, being one of the first teachers to offer the 8 week MBSR programme in Auckland, and has been offering Mindfulness Based programmes for the past 16 years. She is the NZ Co-director of Mindfulness Training Institute (MTI) - Australia &New Zealand, and is a recognized Supervisor for MTI supervising Mindfulness teachers on the pathway.

Over the past 17 years Dianne has undertaken a number of intensive MBSR trainings with Jim Carmody, and in 2009 attended the Sydney health professionals training with Jon Kabat-Zinn and Saki Santorelli.

Nadav Avny
MA(Hons) Clinical Psychology, Advance Diploma Integrative Psychotherapy (ADIP) Member of NZ Psych Society and UK Council for Psychotherapy (UKCP)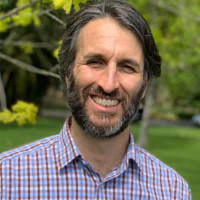 Nadav works as a Consultant Clinical Psychologist at the Adult Acute Mental Health Inpatient Unit of Auckland District Health Board (ADHB).

Nadav established and teaches an MBSR programme to mental health staff. He also leads sustainable implementation of mindfulness at ADHB Mental Health Services, including a Mindfulness Implementation Steering Group, Mindfulness Championing Group (working group) and supervises staff who completed the MBSR programme and are continuing to train as Mindfulness Based Programme teachers.

Nadav's clinical psychology training was psychodynamic. He also completed training in Integrative Psychotherapy (focusing on Gestalt and Existential Psychotherapy) and is a UK Council for Psychotherapy (UKCP) registered psychotherapist. He provides psychological therapy to individuals, families and groups.Nadav is Co Director of the Mindfulness Training Institute: Australia & New Zealand. He is an approved supervisor for people on the training pathway.

Educational Advisory Committee
Dr Bob Stahl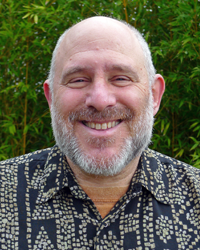 Bob Stahl, PhD., founded and directs mindfulness-based stress reduction programs at Dominican Hospital, O'Connor Hospital, and El Camino Hospital. Bob serves as a Senior Teacher for Oasis – the institute for mindfulness-based professional education and innovation of the Center for Mindfulness in Medicine, Health Care, and Society at the University of Massachusetts Medical School. Bob is a co-author of "A Mindfulness-Based Stress Reduction Workbook", "Living With Your Heart Wide Open", "Calming the Rush of Panic", and "A Mindfulness-Based Stress Reduction Workbook for Anxiety". Bob is the Guiding teacher at Insight Santa Cruz and visiting teacher at Spirit Rock and Insight Meditation Society.
Rebecca Crane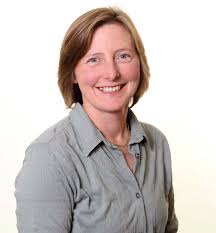 Rebecca directs the Centre for Mindfulness Research and Practice at Bangor University and has played a leading role in the development of both the training and research sides of the centre since it was founded in 2001. Prior to this she worked for 15 years in the mental health field as an Occupational Therapist and an integrative counsellor. Rebecca has been practising and studying mindfulness since her early 20's. She has received training in the use of mindfulness-based approaches through working with Prof Mark Williams and colleagues during the early development of Mindfulness-Based Cognitive Therapy (MBCT), and in recent work on the Oxford/Bangor University investigation of MBCT for people with recurrent depression and suicidality; and through a 15 year and on-going engagement with the teachers at the Centre for Mindfulness in Massachusetts. Rebecca is a certified MBSR teacher with the Center for Mindfulness in Massachusetts and has written Mindfulness-Based Cognitive Therapy: The CBT Distinctive Features Series; Routledge, 2009
Professor Willem Kuyken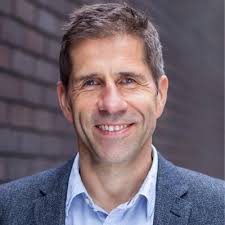 Willem Kuyken is a research clinical psychologist whose work aims to better understand depression and translate this understanding into cost-effective approaches to preventing and treating depression. This work has been supported by the Medical Research Council, National Institute for Health Research and Wellcome Trust. Since 1999 he has worked in Exeter, England. He has held a number of roles including heading up the doctoral clinical psychology training programme (2001-2004),leading the clinical research group (2001 – 2010) and co-founding the Masters in Mindfulness-based Cognitive Therapies which was broadened in 2011 to include a Masters in Mindfulness-based Approaches. In 2004 he co-founded the Mood Disorders Centre, a research, clinical and training centre that aims to better understand depression, translate that understanding into accessible evidence-based therapies and improve access to these therapies for people who suffer depression. He directed the Centre through its formative years from 2004 to 2012. In 2012 he co-founded the Mindfulness Network CIC that has the intention to reduce human suffering, promote well-being and create the conditions in which people can flourish. The network brings together researchers, mindfulness teachers, dharma teachers and health, education and social care professionals. His work is underpinned by a longstanding mindfulness practice. Personal web page: http://psychology.exeter.ac.uk/staff/index.php?web_id=willem_kuyken
Director of Training
Timothea Goddard
Mary McIntyre
B.A (Bus) Dip. Couns, MACA II , Somatic Experiencing (SEP), Cert. Expressive Therapies, Cert IV Arch., Circle of Security Educator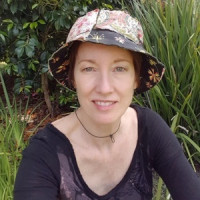 Mary is delighted to bring her care and attention to assisting MTIA students as they make their way through pre and post Level 1 Training. Her personal meditation practice comes from the Insight tradition. She spent much of her adult life in France and then seven years in Sri Lanka before settling in Australia in 2004. Mary is passionate about teaching meditation and also about human change, growth and healing through development of our inner resources. She isbased in Brisbane in private practice as a counsellor/psychotherapist and has a particular interest in somatic psychotherapy.
Caroline Friend


Caroline Friend looks forward to assisting you in all matters relating to administration, registration, communications and finance. Prior to working with MTIA, Caroline was managing director of Rainbow Serpent Pty Ltd which specialised in the sale of Aboriginal art, craft and design. The business was located at Sydney and Brisbane International Airport's and online. Caroline has a regular yoga and meditation practice and is very grateful for being introduced to MBSR and the wonderful community around it.
Teaching Faculty
As the Institute develops and we establish processes of certification, and in response to demand for training, we anticipate that our teaching staff will grow. At the moment, current faculty for the Intensive training will be drawn from the following:
Dianne May
Eva Papadopoulo
Nadav Avny
Timothea Goddard
Ben Engel
B ICT (hons), Dip HR, Post Graduate Training Holistic Counselling and Psychotherapy
Ben Engel is an experienced mindfulness practitioner and facilitator with extensive first-hand experience of the benefits that mindfulness practice brings to daily life. And he is delighted to be contributing to MTI by reading and giving detailed feedback to Level I students on their Study Module essay.
Ben attended his first silent retreat over twenty years ago and completed his initial MBSR Teacher Training with Openground Australia in 2009. Ben brings a pragmatic and compassionate approach to mindfulness training and provides training and support in the development of mindfulness through public courses, customised workplace programs, in cancer support and in prisons. Ben has a background as a Human Resources Professional, and has worked in a variety of HR roles with several multinational organisations. Ben is also a registered psychotherapist. In his spare time, he reads and gives MTI student's feedback on their Study Module written work.

Certifications Co-ordinator
Regina Gerlach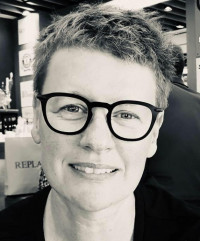 Regina is a passionate and committed Clinical Psychologist, a certified Mindfulness-Based practitioner, Qualified MSC Teacher and formally trained Mediator.
Regina has been trained by Mark Williams and Zindel Segal (MBCT), Jon Kabat-Zinn (aspects of MBSR and residential retreat), Saki Santorelli (ethics in Mindfulness), James Baraz, Rick Hanson (certified PNT practitioner), Russ Harris (certified ACT therapist), Elisha Goldstein (online Mindfulness training), and Bob Stahl (MBSR/MBCT practicum and retreat), and also trained in Mindful Schools Curriculum.
Regina has instigated and established a University-based mindfulness community at Curtin University in Western Australia. She teaches MBCT and MBSR and has developed several mindfulness-informed programs, i.e., the Mindfulness modules for the 'My Happiness Project', a Mindfulness-Based Conflict Response (MBCR) course, and a Mindfulness-Based Stress Management (MBSM) course (also available online), and a Self-Care with Mindfulness Program. She is the developer of the app Mindfulness2Go that is designed to enhance participant's experience of mindfulness during MBSR, MBCT and similar courses.
Regina is providing peer supervision and training to her colleagues who are trained in Mindfulness; she is a member of the Steering Committee for Mindful Meditation Australia and is member of the mentor team of Eliasha Goldstein's Mindful Living online program.