Regina Gerlach
Certified
Regina is a passionate and committed Clinical Psychologist, a certified Mindfulness-Based practitioner, Qualified MSC Teacher and formally trained Mediator.

Regina has been trained by Mark Williams and Zindel Segal (MBCT), Jon Kabat-Zinn (aspects of MBSR and residential retreat), Saki Santorelli (ethics in Mindfulness), James Baraz, Rick Hanson (certified PNT practitioner), Russ Harris (certified ACT therapist), Elisha Goldstein (online Mindfulness training), and Bob Stahl (MBSR/MBCT practicum and retreat), and also trained in Mindful Schools Curriculum.

Regina has instigated and established a University-based mindfulness community at Curtin University in Western Australia. She teaches MBCT and MBSR and has developed several mindfulness-informed programs, i.e., the Mindfulness modules for the 'My Happiness Project', a Mindfulness-Based Conflict Response (MBCR) course, and a Mindfulness-Based Stress Management (MBSM) course (also available online), and a Self-Care with Mindfulness Program. She is the developer of the app Mindfulness2Go that is designed to enhance participant's experience of mindfulness during MBSR, MBCT and similar courses.

Regina is providing peer supervision and training to her colleagues who are trained in Mindfulness; she is a member of the Steering Committee for Mindful Meditation Australia and is member of the mentor team of Eliasha Goldstein's Mindful Living online program.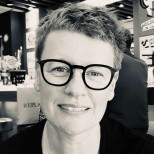 Perth